Chaminda Vaas, the Sri Lanka fast bowler, shocked the world after he announced that he will retire from Tests after the third match against Pakistan in Colombo starting Monday. This is the second earthquake this month after Flintoff's announcement.
"I am officially retiring from Test cricket after the third Test against Pakistan, but will continue playing one-day and Twenty20 matches till the 2011 World Cup," he told.
The above words uttered by Vass ends an illustrious career by one of Sri Lanka's most persevering and successful fast bowlers. In 110 Tests he has amassed 354 wickets at an average of 29.40. Vaas also has 3085 Test runs at 24.48, including a century under his belt.
Being one off the few super stars in the Lankan Lions team, this will be a huge blow. Lankan skipper Kumara Sangakara said that Vaas' achievements were the benchmark quick bowlers in his country will strive for. Surely the lefty has made a huge contribution in world cricket. "Vaas is a true champion and probably the only Sri Lankan fast bowler who can be called a true legend of the game," Sangakara said.
"No matter who replaces Vaasy in the bowling attack they will take years and years to reach the standards he has set - and maybe they never will."
How true the lines by Sangakara are!! Just looking at the Aussies after Mc.Grath's retirement, Sri Lanka have a long way to go.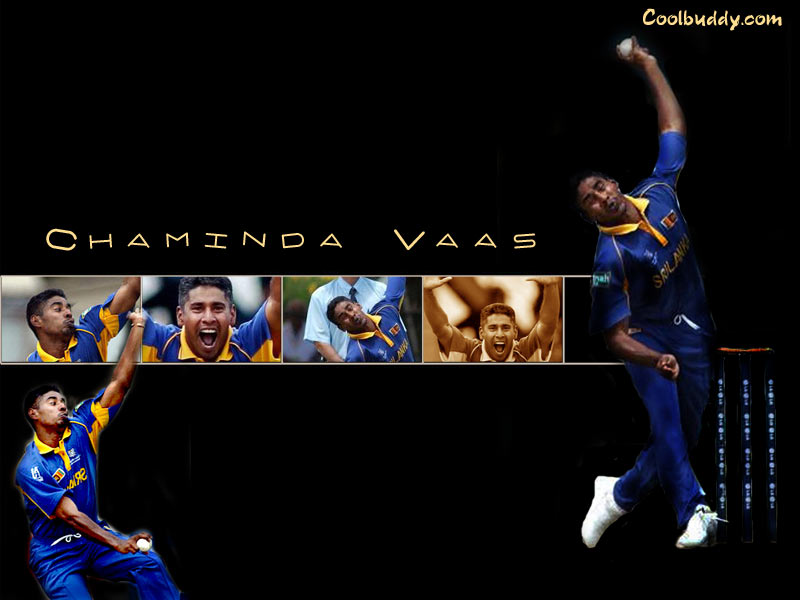 I just wish the best for the Sri Lankan legend and hope to see him in the ODI's and T20 alongside Jayasuria.
Cheers Vass. I'll Surely miss your brilliance in tests. I wish you all the Good Luck in the world.